Welcome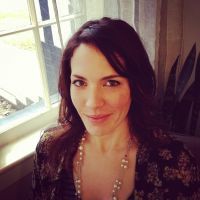 Welcome! I provide on-site Massage Therapy and Bodywork in the Hillsboro Village area of Nashville, TN. You will also find a unique blend of other professional businesses within my building.
For any questions you may have or to schedule an appointment via e-mail or over the phone, click on "Contact Me". To book online here- go to "Book an Appointment" and it will take you to the Vagaro booking app. Please feel free to call or text me regarding sessions that are 90 minutes or longer as it may not allow for the online booking, but I may have the longer session available.
(Click "Tap for Directions" at the bottom or top of the page for exact directions from your location). Here are helpful tips for when you arrive in Hillsboro Village by my studio:
2021 21st Ave S Ste 420
Nashville, TN 37212
I'm in the St. Bernard building, which is a four story brick building attached to the Village Chapel church; you can dismiss the two story St. Bernard grade school beside this building. They are both called St. Bernard's, but mine is a business use center with church use (The Village Chapel) on the 1st floor. It's a historic building with ample free parking.
It is set back behind a little park area off of 21st Ave across the street from J. Christopher's Breakfast and Brunch. You can turn down either road on the park side. You will see the Army Surplus (Bernard Ave.) on one side and on the other side are apartments. Follow the road down and you will see parking along the side of the building, the front entrance area, and in the main lot between the park and front entrance.
The main entrance will take you up the steps; there will be an open exit door leading up once inside the main lobby on the 1st floor.
Take the steps to floor 4 and you will walk directly into one of the building's waiting areas; turn right and at the end of the hall is 420. You can also take the elevator, which is off the front the ramp in the front of the building (beside the chapel portion of the building); go to floor 4, turn right and follow the hallway down to 420. It's a corner unit with 2 other studios. Feel free to walk in and have a seat in the cozy waiting area. I will be right with you.
Please arrive 10-15 minutes early for your initial session with me. I will have paperwork for you to fill out once your arrive.
*Our session together is strictly professional. If you are seeking anything inappropriate outside of professional massage and bodywork services- I will not work with you! Draping is required in the state of Tennessee.*
Thank you for visiting and have an amazing day!